World Equestrian Center Packages & Specials
---

World Equestrian Center – Ocala
352.414.7900
As the largest equestrian center in the United States, World Equestrian Center – Ocala is a state-of-the-art competition venue for top-level equestrian sport. On a sprawling 378 acres, the facilities include state-of-the-art indoor and outdoor arenas, expansive stadiums, versatile outdoor space, sporting fields and well-appointed exposition centers. A variety of lodging options include luxury accommodations, RV slips and three-bedroom rental homes that are conveniently located on-site, along with over 30 luxury and performance retailers and seven unique dining options. Learn more about the property at www.wec.net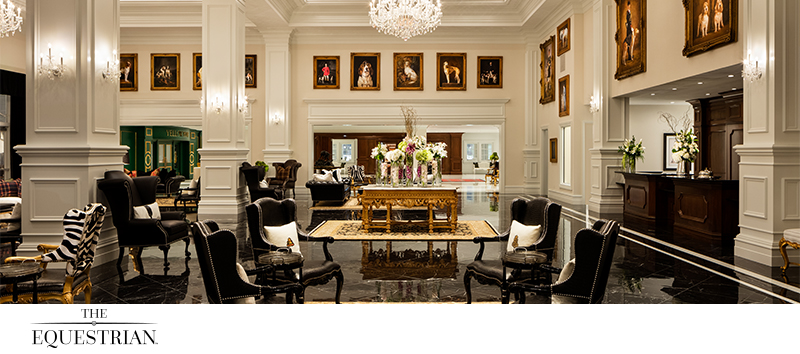 The Equestrian Hotel
Reservations: 866.478.9267
The Equestrian Hotel offers guests 248 luxurious rooms and suites in the heart of America's horse country. Situated at the center of World Equestrian Center – Ocala, The Equestrian is a world-class destination where visitors and guests can stay in stylish accommodations featuring prime views of the Grand Arena below. Relax with a service at Calluna Spa, enjoy authentic French pastries at the in-hotel patisserie or make a reservation to indulge at Stirrups, the Southern-inspired fine dining restaurant with a covered ringside terrace. Visit www.equestrianhotel.com to book your stay and experience the equestrian lifestyle.
Home Away from Home
352.414.7900
The Home Away from Home rentals are three-bedroom, two-bath units just 15 minutes from Canyon's Zip Line and Adventure Park and five minutes from the center of World Equestrian Center's complex. Enjoy all the comforts of home with weekly and monthly rental rates available online at www.worldequestriancenter.com/ocala-fl/visit/stay/
Dining at World Equestrian Center
After a day of zip lining, kayaking and adventuring in Ocala, head over to World Equestrian Center – Ocala for lunch or dinner at one of seven diverse restaurants on property. Find additional details on World Equestrian Center dining options online.
Southern-inspired fine dining in a refined setting. Reservations recommended.
Phone: (352) 414.7864
Globally-inspired pub offering shareable starters, craft cocktails and rare bourbon in a lively atmosphere.
Phone: (352) 414.7865
Ralph's Burger and Sandwich Shop
Americana restaurant featuring fresh burgers, sandwiches, salads and milkshakes.
Phone: (352) 414.7875
Viola & Dot's Italian Kitchen and Pizzeria
Italian-style pizza, pasta and build-your-own salads bar featuring fresh ingredients.
Phone: (352) 414.7877
Filo's Mexican Cantina
Serving up street tacos, quesadillas, and other Mexican-style favorites in a colorful setting.
Phone: (352) 414.7876
Miss Tilly's Lollipops
Whimsical sweets shops serving up everything from decadent brownies to scoops of ice cream.
Phone: (352) 414.7878
Emma's Patisserie
Authentically French desserts, coffee and grab-n-go breakfast and lunch options.
Phone: (352) 414.7866